Central Lutheran Church offers many opportunities to experience life in our Lord Jesus Christ through the joy of music: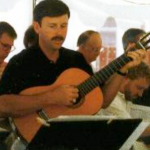 Music plays a very important part in Christian Worship, and Central's Music Ministry is designed to foster the growth in ability and participation of the entire congregation through leadership in the worship services. Many individuals, ensembles, and choirs learn, rehearse, and prepare to make this possible.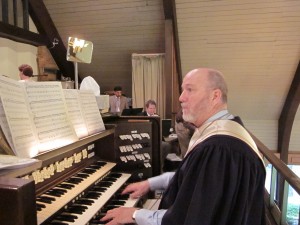 Sanctuary Choir
This choir rehearses every Wednesday evening from 7:30 – 9:00 p.m. These musicians are the primary choir for music leadership each Sunday at 10:30 a.m. Additional service responsibilities include other Holy Days, such as Ash Wednesday, Maundy Thursday,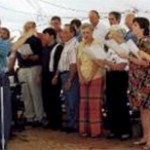 Good Friday, and Thanksgiving Eve. Membership is open to all adults and high school youth who enjoy singing and who are able to commit to a weekly rehearsal. Larry McCain is director.
Instrumentalists and Vocalists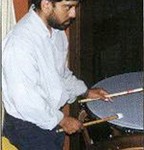 Opportunities are available for vocal soloists who are regular members of one of our choirs. Instrumental soloists and ensembles perform periodically and add much to our musical worship experience.